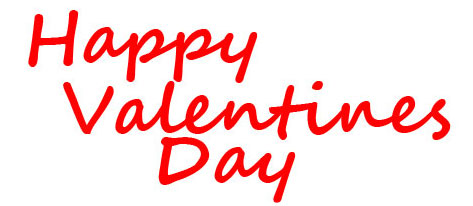 Weekly Horoscopes February 14th - February 21st 2016:
---
Monthly Forecasts for February 2016:

Monthly Horoscope Aries:
February will be a very busy month for the Ram. Aries popularity soars and suddenly there are several interesting new people entering your life. New friends and lovers seem to materialize out of thin air! Venus entering Aquarius on the 16th will introduce some form of unusual excitement into the love life of Aries. ...
[
...more about Aries
]

Monthly Horoscope Taurus:
Taurus may find the astrological energies this month to be more than a bit erratic and unsettling, especially after the 13th when Mercury moves into Aquarius. Taurus, just go with the flow and you wonít experience as many painful bumps in love and romance because you need some change in your life from time to time. ...
[
...more about Taurus
]

Monthly Horoscope Gemini:
February is the month Gemini will really enjoy themselves. Gemini will desire change and plenty of it, so finding an exciting new job, buying sexy new clothes, or getting a makeover, are only some of the changes the Twins will desire. ...
[
...more about Gemini
]

Monthly Horoscope Cancer:
The Crab has passionate times ahead according to their monthly horoscope. The Moon is full in Virgo on the 22nd and this will be a good opportunity for sensual encounters with a loved one. Unexpected circumstances can cause gentle Cancer some confusion, but donít become irritable and say something you may later regret. ...
[
...more about Cancer
]

Monthly Horoscope Leo:
Brave and bold Leo is in for a treat the month of February. Leoís monthly horoscope promises lots of love and admiration, especially for single Leos that have been feeling a bit neglected lately. Beautiful Venus will enter the sign of Aquarius on the 16th, and together with passionate Mars in Scorpio, these planets can bring much sexual excitement to Leo. ...
[
...more about Leo
]

Monthly Horoscope Virgo:
The full Moon in Virgo on the 22nd can be a time of restlessness for the Virgin. Virgo will want to seek a peaceful environment as there can be a lot of change coming into their life according to their monthly horoscope. After clever Mercury moves into Aquarius on the 13th, Virgo will feel the urge to be more social. ...
[
...more about Virgo
]

Monthly Horoscope Libra:
Sexy Venus, the ruling planet of Libra, will enter Aquarius on the 16th. This means anything can happen this month, so be prepared for the unexpected when it comes to sex and love. Lovers and friends can behave in a quirky manner and sexual encounters will be anything but ordinary. ...
[
...more about Libra
]

Monthly Horoscope Scorpio:
Februaryís monthly horoscope for Scorpio shows the Scorpion experiences a surge of ambition and a strong drive to succeed in life as well as sexual charm. Scorpio passionately desires things to happen and happen right now. A bit short on patience, Scorpio should resist the urge to try and force the issue. ...
[
...more about Scorpio
]

Monthly Horoscope Sagittarius:
February brings lots of sexual opportunities to lucky Sagittarius. Unexpected romantic encounters will pop up suddenly for the single Sagittarius. Dating can bring unusual experiences after a rather dull stretch. Sagittarius in a committed relationship with a special man and woman should plan for new possibilities that will arise, but be careful to make the right decision. ...
[
...more about Sagittarius
]

Monthly Horoscope Capricorn:
The full Moon in Virgo on the 22nd could bring more lusty sex and romance into the life of the Goat. Venus moving into the sign of Aquarius along with Mercury will bring sex and steamy passion back into the spotlight in a very unusual way. ...
[
...more about Capricorn
]

Monthly Horoscope Aquarius:
February is the best month for people born under the sign of Aquarius. The monthly horoscope for Aquarius indicates some beneficial changes are on the way for the Water Bearer. Social activities will increase and single Aquarius will have a hard time deciding which person to date, or which invitation to choose. ...
[
...more about Aquarius
]

Monthly Horoscope Pisces:
The Fish reaps benefit from the beautiful full Moon in Virgo on the 22nd. Contentment in love makes Pisces good company this month. Passion is in the air and Pisces in a committed relationship with a special man or woman experiences steamy sex as well as a deeper intimacy and trust. ...
[
...more about Pisces
]
---
Astrological Sign Compatibility and Love Astrology:
Astrology offers fascinating enlightenment about our sexuality as well as the potential for
compatibility
with another person.
What are your needs?
What are your partner's?
How can you tell if someone is attracted to you?
The answers are in the stars.
The Sun sign will tell you about your basic individual energy. Compare it to your potential lover to see if it will flow or if there might be a block. Blocked energy doesn't equal good sex!
The
most important consideration
in the sexual profile however
is the planet Mars
. This is our physical energy, action, initiation and drive. Mars is the planet of sex. It rules your sex drive whether you are a man or a woman.
If your Sun signs are compatible yet your Mars signs are not making contact with either the other person's Sun or Mars, the relationship may prove to be a sexual disappointment.
Venus is another player in
astrological sign compatibility
. Venus doesn't have much to do with sex, but it is the planet of love.